At
Classico Caffe Circi

, we are extremely passionate about our product and love to share our expertise with our clients, thus enabling them to grow as a dynamic business enterprise. All new sites are initially evaluated and given machines, grinders and promotional materials based on their original business plan.
Subsequently, based on their performance i.e. kilos of coffee sold per week, the items on loan are gradually upgraded to a higher level. Adequate barista training is also provided to your staff in order to get the best out of our well renowned gourmet coffee beans. Our senior technicians will handle all the machine installation work and maintenance at the site.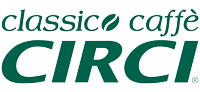 Unit 2, 19-23 Clarinda Road
Oakleigh South VIC 3167
Phone: (+61) 03 9563 7176
Fax: (+61) 03 9563 7745
Email: sales@caffecirci.com
Please contact us if you would like further details about using our brand